Skip course categories
Course categories
Skip available courses
Available courses
ENGLISH FOR GEOGRAPHERS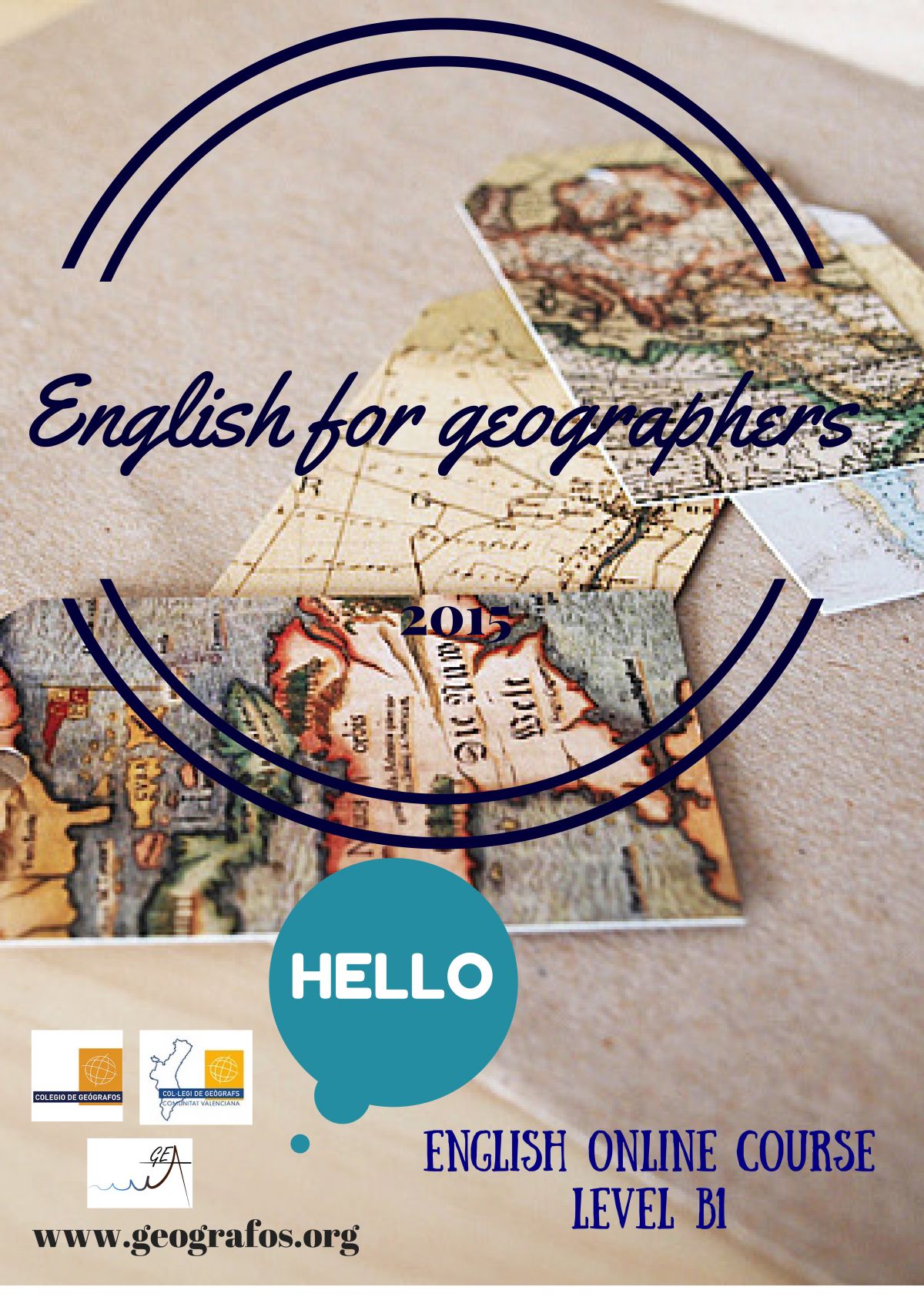 Nowadays, society and labor market requires more skills focused on territorial dynamics that are becoming global. In this sense, "English for geographers" aims to be the beginning of an English training program. It will be extended after the completion of this course, enhancing their mastery in the English language. This is important because it is essential not only to have direct access and manage important original sources, but also to take part in international networks and to support new international initiatives in this global society.
This course is aimed at undergraduate and postgraduate students, looking for a job as well as  at  professional geographers. Furthermore, this course can also be appreciated by other professionals -of this field. especially those-who are very keen on spatial planning, local development, GIS (Geographic Information System) , urbanism or environment.
Following the philosophy of the Common European Framework of Reference for language,  in order to pass "English for geographers" course optimally, intermediate English level is the minimum requirement. This way, it will not be necessary to include some basic English modules considered at a lower level. The reason this is important is because "English for geographers" aims to focus on Geography vocabulary and methods as well as teaching skills, methods, topics and concepts important for the development Geography professionals in English.
In this course, students are offered a series of modules that intend to introduce them to the main branches of Geography. They are taught in English, and students are encouraged not only to use specific vocabulary related to the field of Geography, but also to get familiar with some basic concepts and issues in the area of Geography.
This course is structured based on the main professional profiles that geographers are developing according to Colegio de Geógrafos de España's report on Geography's professional profiles. There are five different modules entitled: Introduction to geography, Local development, Spatial Planning, Environmental Issues and Cartography and GIS. Each module has different topics covered by reading texts followed by a variety of activities.
We, therefore,  invite you to discover this 25 hours-training program, that we hope will bring you to an extraordinary and practical travel in one of the most important languages around the world.